Serving the Daphne Community for
Over 50 years
Learn more about our history, and meet our amazing new owner, Dr. Ashlee Ederer.
Bayside Animal Hospital LLC
Dr. Corte opened our hospital over 50 years ago. Due to his care and expertise, Bayside Animal Hospital LLC has a glowing reputation in the Daphne, AL community. In February of 2021, the hospital was purchased by Dr. Ashlee Ederer. While Dr. Corte is now retired, he does still come in from time to time.
Dr. Ederer has been practicing medicine for over ten years and is honored to be taking over Bayside Animal Hospital LLC. She plans to continue to build upon what Dr. Corte has created, practicing compassionate care and reaching beyond the high standards of Bayside Animal Hospital LLC.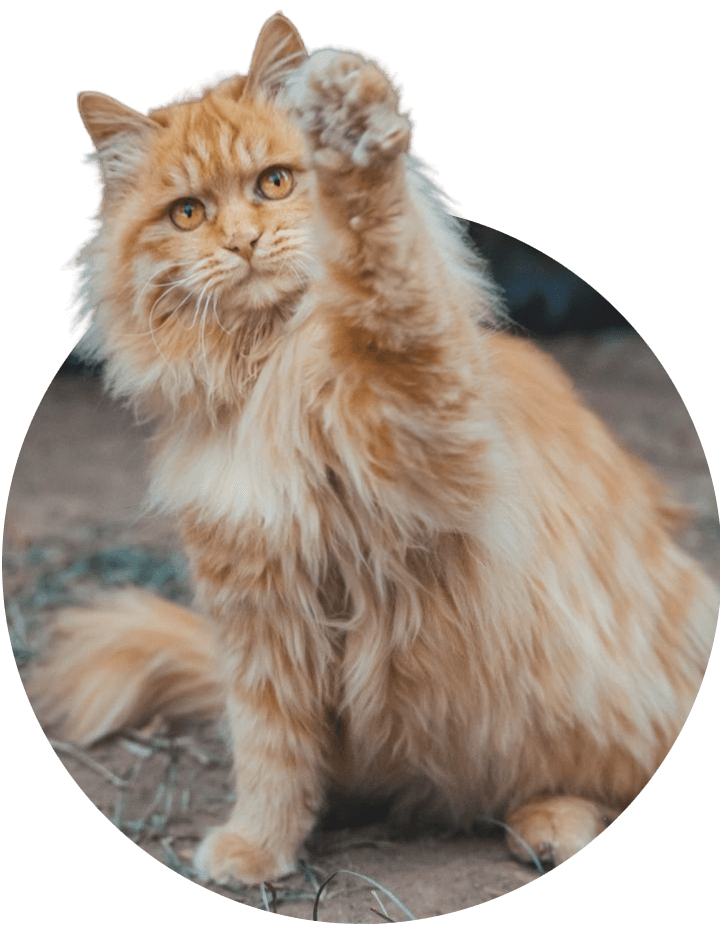 Dr. Ashlee Ederer
Veterinarian/Owner
Dr. Ashlee Ederer, raised in Mobile, Alabama, knew that she was meant to be a veterinarian from a very early age. As a child and into her teen years, Ashlee could always be found caring for animals, most notably spending countless hours caring for, riding, training, and showing horses.
Academically, Ashlee attended high school at St. Paul's Episcopal School in Mobile, followed by Auburn University where she received her undergraduate degree in animal sciences/zoology before moving on to attend and graduate from the Auburn University School of Veterinary Medicine.
Initially, while attending veterinary school, Ashlee focused on equine medicine and surgery, notably serving a surgical internship at Tryon Equine Hospital in North Carolina. After graduation, Ashlee stayed in the Carolinas, deciding to shift focus to companion (small animal) and exotic medicine.
In 2015, Ashlee made a big move, returning to the Gulf Coast to practice and be close to family. Once back, Ashlee first worked as a relief/emergency veterinarian, assisting numerous veterinarians and hospitals in the Mobile and Baldwin County area. It has been Dr. Ederer's life‑long dream to own her very own practice. Then in 2021, a fantastic opportunity arose, and Bayside Animal Hospital LLC was purchased.
Dr. Ederer prides herself on being willing to do whatever it takes to provide care to the animals entrusted to her, challenging both herself and her team to provide the superior care they deserve. Ashlee enjoys working with all animals (well, maybe with the exception of spiders) and loves the variety of challenges associated with small and exotic veterinary medicine. Ashlee has a particular interest and proficiency in both the surgical and dentistry aspects of her being a veterinarian.
Outside of work, Ashlee devotes the majority of her time to her beautiful seven‑year‑old daughter, Alyssa, and their two modern Siamese cats, Luke and Lillian. A perfect day off for Dr. Ederer involves spending time with family, gatherings, cookouts, swimming, bike rides, and trips to the beach. Soon, with her daughter growing to the appropriate age, Ashlee plans to return to the stables to introduce Alyssa to the same animal‑loving environment that sparked her childhood interest in becoming a veterinarian.
Bayside Animal Hospital LLC
We Want To Hear From You!
Thank you for your kind words! To share a review of your recent visit, please review us on Facebook or Google. If you have any questions or concerns, our team is happy to help.
Friendly, knowledgeable, quick, sweet to my pup…Can't ask for much more than that in a vet.
Rachael W.
Wouldn't take my pets anywhere else. Such a caring staff.
Tara T.
Best vet experience of my life.
Mollie N.
Love this place! Only the best for our kitties!
Matt R.
Very friendly and helpful employees and vet! Awesome prices and no appointment needed. Love this place!
Jennifer B.
Best veterinarian, staff is excellent they all make you feel like family. I would recommend him and his staff to everyone.
TJ B.
I just wanted to say a huge thank you to Pet angel, and Bayside Animal Hospital! This is one of the most amazing animal hospitals and has the most wonderful staff, each and every one of the ladies/gentlemen that work up here are sweet and caring and so helpful, it was hard to lose out Daphne and I'm not trying to sugar coat a loss of an animal but they made it easier than I thought it would be (yes there were a lot of tears shed but that's because we had Daphne since I started first grade when I was 7 and now I'm basically 20 years old).
Maci D.
Great friendly staff and Doc is a true animal lover.
Charles H.
I love everyone there very professional and personable the quality of care is excellent.
Nancy W.
Great Dr. and staff. I have taken my dogs there since I got them at 6 weeks old and they are now 3.
Mary K. C.